Torrey Pines Chiropractic (Del Mar Chiropractors ) now offers an alternative to surgery with spinal decompression therapy and the DRX9000C™. Patients can now seek non-surgical treatment from their debilitating back problems.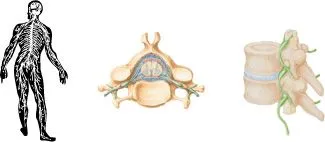 Torrey Pines Chiropractic is now offering some of the most advanced technology available today to treat lower back and neck pain as an alternative to surgery. The DRX9000™ uses state of the art technology to apply a spinal distraction force to relieve nerve compression often associated with debilitating back problems and degenerative injuries of the spine. The DRX9000C™ was created by engineers at Axiom Worldwide to assist healthcare providers in their effort to alleviate pain for symptoms such as bulging, herniated and protruding discs, neck pain, spinal stenosis, sciatica and more. Since its release in 2001, clinical studies have revealed an amazing 86% success rate in treating lumbar disc related problems with the DRX9000™.
Who Is It For? Patients who are experiencing herniated discs , bulging discs, sciatica, degenerative disc disease or facet syndrome will benefit most from treatment on the DRX9000C™ in San Diego . Treatments last six weeks and each session is 30 minutes.
Call Torrey Pines Chiropractic today and ask for a consultation if you're looking to resume the activities you love!